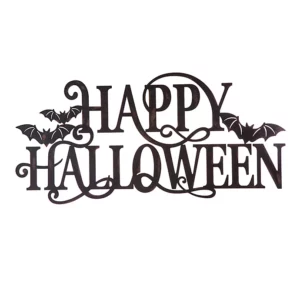 October 2021
Dock Etiquette
Please keep your hoses rolled up on the hose hangers on the back of the dock boxes. If hangers are broken, call the marina office and we'll fix them. Also, make sure that your electrical cords can not go in the water. Not only is this a safety hazard, but it makes the marina look much nicer not having growth growing off of these items.
The Battle of the Bilge
The most important reasons to keep your bilge clean are:
• To prevent growth of bacteria
• eliminate foul odors
• prevent rust and corrosion of equipment that lies in the bilge
What to look for: You should inspect the bilge and its surroundings with a flashlight at least once a month. Look for the following: Lift up the float switch on your electrical bilge pump to make sure it turns on the pump automatically
• If you find unusual amounts of water, be sure to
track down the source.
• Check all through-hull openings and fittings.
• Make sure all fitting below waterline have double hose clamps.
• Check the seacock to make sure you can turn them off. You could sink you boat if a hose come loose from a seacock and you can't stop the flow of water because the valve is corroded.
• Look for corrosion and rust.
• Check for unusual growth or mildew.
• Check all pipes, hoses and clamps.
• Check limber holes.
Remember that it is illegal to pump oily discharge overboard. If you find oil in your bilge water turn off the bilge pump and find an alternative way of disposing the oily water. Just because there is only a little bit of oil does not make it okay. The test for illegal pollution is simply a "visible sheen" on the water.
Pump Out
As many of you know we have a FREE pump out station here at the marina located directly below the marina office and it is open to all 24/7. What you probably don't know is, the marina has to repair the hose nozzle at least a few times a month. The reason? When people are done pumping out sometimes they will just throw the hose back on to the dock from their boat thus shattering the PVC nozzle and connectors. I know that it is not always our marina tenants that responsible for breaking them but I also want to remind everyone that when you are done using the pump out please take the minute to place the hose back on the rack. I am sure everyone enjoys the convenience of have a FREE pump out located so close home so please keep that in mind next time you are pumping out your boat.
Boating With Children
Boating is a family affair and the sooner we introduce our children, grandchildren or even their friends to boating, the more chance they have of staying interested in boating later on in life. Here are some tips that may help introduce them to years of fun ahead:
DO make sure each of your kids have a properly fitted and adjusted PFD with their name on it. For the youngster, insist that they wear them. No exceptions unless they are down below.
DON'T rely on a child's judgment when it comes to whether or not to wear a PFD.
DO sign your kids up for a basic boating safety course through the Coast Guard Auxiliary, local Power Squadron unit, Red Cross, or state boating law enforcement agency.
DON'T overlook the important statistic that nearly 80% of boaters involved in fatal accidents have never taken a boating safety course.
DO everything possible to make your boat outings fun and educational for your family.
DON'T forget to use every available opportunity to show your kids how to respect the waterways from the standpoint of safety and protection of the environment.
Remember, there's nothing to compare with a day in the warm sunshine, boating with your family. But also remember, there would be NOTHING that could compare to spending the rest of your life wishing that you had just buckled that little one into a personal floatation device. It's not worth taking that chance!
Marina Etiquette
We have a few simple rules that we would like to remind you of when dumping your rubbish in the bins:
Large Items
Since we compact all of the trash; Please remember not to throw and items that may explode such as containers of paint or large items that may stop up the compactor like blocks of wood or cement (you'd be surprised) TV's or VCR's, which brings us to the next rule…
Electronics
As everyone should know by now, it is prohibited to dispose of any kind of electronics in a regular garbage container. If you have something you need to get rid of and don't know where to bring it please call or come up to the office and we will be happy to print you a list of all of the recycling facilities in the area.
Hazardous Materials
For the health of our employees as well as the environment please do not throw any hazardous materials in the garbage bins. Again since all of the trash is compacted such material may endanger our employees. If you have any questions on what, how or where to dispose hazardous material, contact the marina office and we'll gladly point you in the right direction!