MORE INFO
Updates
---
***Very Important***
---
Parking Changes
You may have seen the signs posted on each gatehouse, the restroom facility, and even in the monthly newsletter. Grand Marina is issuing new parking passes for 2021. This change was effective January 1st, 2021 and we are going to be enforcing as early as January 15th, 2021.
Your vehicle may be at risk of receiving a warning sticker which may result in the towing of said vehicle. This may occur as early as January 15th, 2021. If you would like to avoid the risks, please visit the Harbormaster's Office and pick up the Parking Forms for 2021.
Thank you,
Grand Marina
Late Fees
If you have incurred a late fee or received a statement with your current month's invoice you do not need to send a separate check for the late fee amount. The statement will tell you the total amount due and you can just write one check for that amount.
Save yourself the check and any additional postage.
Marina Security
Have you ever had someone yell at you, "Can you hold the gate for me?" as you are going in or coming out a gate? Holding the gate for someone you know is okay, but allowing someone in that you don't know jeopardizes everyone's safety and security. Don't make that security decision yourself, because when you let a stranger down on the docks you are making it for everyone on the docks. Simply tell the person that if they have forgotten or lost their keys to go up to the Harbormasters Office or to contact security after hours. We are a community that has common security interests, and we need to watch out for each other.
We are bringing back ABC security to patrol the docks. You will see the new guards out there and we will post a new after-hours contact as soon as we receive it.
LICENSE AGREEMENT REMINDER
This page will be an ongoing reminder of Grand Marina's License Agreement and Rules and Regulations which we will rotate regularly.
TRANSFERS OF OWNERSHIP
No right of Owner created under this Agreement may be transferred. Any attempted transfer shall give Marina the right to terminate this Agreement. Should Owner attempt to sell, charter, or transfer all or any portion of the Owner's interest in, or possession of, the Vessel, or in any corporation, partnership, or joint venture entity, which owns the Vessel, all rights under this Agreement shall terminate automatically. The owner shall indemnify and hold Marina harmless for any damages resulting from such circumstances.
SERVICES TO BERTH
Services contracted for by Owner will be billed at cost (labor, materials, and 15% of the total cost for supervision), and emergency services, may be billed, as determined by the Harbormaster. Damage caused by Owner and/ or its invites, necessitating repair, replacement, or reconstruction of Marina property and/or equipment, will be billed to Owner at cost (labor, materials, and 15% of the total for supervision).
ENTIRE

 

AGREEMENT
This Agreement, the Rules and Regulations ("Exhibit A"), the Access Agreement ("Exhibit B"), and the Applicant Vessel Information ("Exhibit C") incorporated herein, constitute the entire Agreement and understanding between the parties, and this Agreement and Exhibits A, B, and C supersede or replace all previous agreements, licenses, or understanding, whether oral or written, with respect to the Berth.
This Agreement may be altered or modified only by a subsequent written agreement executed by both Marina and Owner.
Grand Marina Rules and Regulations
The word "Marina" herein indicates Grand Marina as well as any person duly authorized to represent Grand Marina. The word "Owner" is used herein to indicate the owner(s) of a vessel within the Marina and any person(s) associated with the owner(s) of a vessel, including all family members, agents, or invitees on Marina premises.
Grand Marina wants to provide a safe, efficient, and enjoyable atmosphere at the Marina. To ensure your safety and the smooth operation of the Marina, we require all tenants of the Marina to comply with the rules and regulations.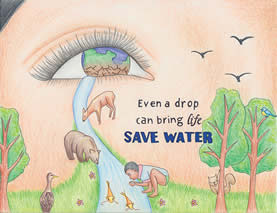 Thank you for
conserving water.