GRAND MARINA GENERAL INFO
Grand Marina prides itself as the state-of-the-art marina for the 21st century! We are a truly unique, world-class marina, nestled in the tranquility of the Alameda Estuary.
They say you can't have too much of a good thing. Well, why the heck not? Here at Grand Marina, everything isn't just good – it's great! Our name says it all. Come on over to Grand Marina and see for yourself why we are the pearl of the Bay.
General Info:
Mailing Address: 2099 Grand Street, Alameda CA 94501
Office Hours: 9 am – 5 pm Monday – Saturday
Telephone: 1.510.865.1200
Fax: 1.510.865.1240
Special Features:
Free Secure Parking
Security Gates w/ Access Keys
Night Patrolled Premises
Laundry Facilities (Liveaboards Only)
Secured, Tile Floored, and Heated Restrooms
Telephone & Cable TV Available
Individual Water Hookups
Shared and Individual Dock Boxes
Pumpout station
FREE WiFi!
General Berth Information
400 Berths: 30′ to 53′
End Ties: up to 110′
Side Ties: up to 40′
Separately Metered Dockside Electrical
Berths 36′ and under: 30 amp, 125V
Berths 37′ and up: 30 amp 125V & 50amp 220V
Certified by Clean Marine since 2013
The Clean Marine Program is a partnership of private marina owners, government marina operators, boatyards, and yacht clubs. The Clean Marine Program was developed to ensure clean facilities exist in our boating communities and protect our waterways from pollution.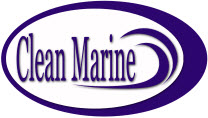 About Alameda
Information Courtesy of Wikipedia
Alameda, nicknamed the "Island City," was founded on June 6, 1853. With a population of over 70,000 residents, Alameda is a very pedestrian friendly city also known for its large stock of Victorian houses. Within a 15 mile drive from San Francisco, a 35-mile drive to San Jose, and a 5-mile drive to downtown Oakland, Alameda is close to all the destinations and attractions of the Bay Area.
Driving Directions
From Interstate 880 N: Take the 23rd Street exit (39B). Stay in the far left lanes. Make a U-turn at 11th Street (the second traffic light). Stay to the right. You will be on an overpass (29th Street). Continue until you pass over the Park Street draw bridge (it's big and green). Turn right on Clement Ave. Continue .9 miles to Grand Street and make a right. Make a left at the next intersection (Fortmann Way). Turn right on Hibbard Street. Our office is dead ahead.
From San Francisco (80 E) and 880 S: Merge onto 880 S and stay to the right. Take the Broadway/Alameda exit. At the bottom of the ramp, make a right on 5th Street. Stay in the right lane. Once you pass the entrance to 880 S, move to the far left lanes. In one mile you will reach the intersection of Broadway and 5th. Looking slightly to the left and ahead, you will see signs for Alameda. They will lead you to the entrance of the Webster Tube. When you exit the tube, stay on Webster (right lanes) .5 miles and turn left on Buena Vista. Continue 1.3 miles to Grand Street and turn left. Make a left at the second intersection (Fortmann Way). Turn right on Hibbard Street. Our office is dead ahead.