Holiday Events!
Lighted Boat Parade December 5th at 5:30 PM is the 44th Annual Lighted Yacht Parade, hosted by the Encinal Yacht Club and Oakland Yacht Club.
If you are interested in entering the Parade ,please go to:
www.lightedyachtparade.com There is an entry fee of $30. All Grand Marina tenants can bring up your registration form and we will credit you! Those interested in viewing the event, please refer to the route map below: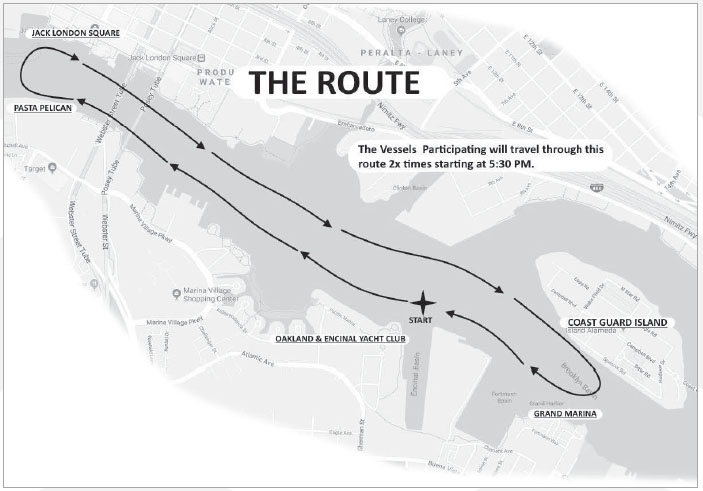 Grand Marina Holiday Party & Lighted Boat Contest
We have decided to go ahead with our holiday party even though it will look a bit different this year. We will be hosting our 13th Annual Holiday Party on FRIDAY, December 4th at 5:00 PM!
All tenants are still encouraged to decorate their boats with lights or any décor and just go "all out" with holiday enthusiasm. Prizes will still be awarded for 1st, 2nd, and 3rd place so join the festive excitement, get creative, and have some fun!
This year, we will not walk the docks but, we invite you to participate in caroling and enjoying Christmas music while drinking hot chocolate and coffee.
We will meet with everyone in front of the mailboxes.
We hope to see you there!
Please be sure to wear your masks and keep your distance and stay in your social bubble.
The Harbormaster's Office Holiday Schedule:
December 24th – Open till noon
December 25th – Closed
December 31st – Open till noon
January 1st – Closed
Happy Holidays from the Grand Marina crew!!