November 2021
Water and Oil Don't Mix
The marina's recycling program is a valuable tool for all of us to contribute to a cleaner environment. However, used oil can not be recycled when mixed with other fluids. So please, do not pour anything other than used oil in the recycling container.
There are many options for dealing with contaminated oil or dirty bilges. If you need to clean out your bilge, it can be as simple as using oil absorbent pads (but these must also be disposed of properly).Call 1-800-CLEANUP (253-2687) for more information on oily water and pad disposal. Or go to www.coastal.ca.gov and check out where there are bilge pump out facilities, to pump oil or oily water from your bilge. But remember… never use a
sewage pump out for bilge waste! If you prefer not to do-it-yourself, there are several local business that will come directly to your boat, to clean you bilge, pump it out, or change your oil. Call us in the office, and we can give you a listing of these local services.
Happy Thanksgiving Day
The Harbormaster's Office will be closed from Thursday, November 25th to Monday, November 29th.
Grand Marina's staff is hoping everyone has a wonderful holiday with family and friends!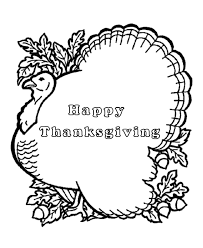 Winter Preparations
It's hard to think of winter coming upon us, but it sneaks up sooner than we think! And nobody wants a call on a wet windy night, to be told that their boat has a problem. So, here are a few preparatory suggestions for winterizing your boat and slip:
Make sure your dock box lids are locked or secured. The wind can rip them off, sending them airborne, causing
damage to boats.
 Secure your halyards: Stop the banging and damaging chafe.
Check your dock lines: Do you have spring lines on your boat? Are the lines properly secured? Is your boat off the dock, no matter what direction the wind is from?
 Engine maintenance: Fill your fuel tanks to avoid condensation over the winter months.
Batteries: Clean the terminal ends and apply a light coat of grease. Check the water level.
Clean out the scuppers and drains.
Live-Aboard Policy
Just a reminder, if you do not have legal live-aboard status at Grand Marina, you may not stay on your boat for more than three nights in a seven day period. If you work nights, this rule also applies to sleeping on your boat during the day. Having legal live-aboard status means having an executed Live-Aboard Agreement with the Marina Office. If you wish to become a live-aboard, and have not already done so, contact the office and we will gladly tell you what the proper procedure is to obtain status.
If you have any questions about the live-aboard policy, feel free to contact the office.
Keep Your Keys to Yourself
We would like to ask that our berthers not loan gate keys out to people working on their boats. This is for your safety and the safety of your fellow berthers.
The Harbor Office is open from 9:00 am to 5:00 pm, Monday – Saturday. Boat workers must obtain access
directly from the office. Any keys found in the possession of anyone except the berth holder will be deactivated and forfeited.
Keeping a Ships Log
A ships log can be used for a number of different purposes. A log is an excellent place to squirrel away information on the boat itself; its length, beam, draft, year built, vertical clearance, capacities of fuel, water, waste, PHRF ratings if you race, size and pitch of your prop, wiring, plumbing and other schematics of your vessel. Important phone numbers, such as your insurance company, engine mechanic, rigger & boatyard are good ideas too.
Ships logs should also have a maintenance  section with a checklist for tasks such as cleaning the bottom, replacing zincs, changing the oil and oil filters as well as fuel filters. You could also include checklists for before getting underway. Examples might include installing a drain plug, stowing gear, checking the VHF weather
forecast, disconnecting shore power, check gauges for proper readings, check current and wind direction, or a
reminder to bring in those fenders.
A ships log should also be able to reconstruct a course followed during a passage and at sea it will enable the navigator to calculate dead reckoning and estimated positions. For navigation purposes, you can use your log to record waypoints and route numbers or times at certain markers for a future, accurate reference. Notations on anything unusual – uncharted shoals, rocks and reefs, bottom anchoring conditions, even marinas or restaurants you liked or didn't like – can be useful when you revisit a location.
When you return from your trip, use the log to record gauge readings: engine hours, distances covered, etc. Use another checklist to make sure your boat is put away properly. This way you won't forget those all too important things like shutting a seacock or leaving a battery switch on!
Disposing of Contaminated Fuels
Used fuel cannot be disposed of in our used oil container nor can it be pumped out of a boat at the pump-out station.
There are local services that can be hired to pump out bad fuel, like Marine Lube at (877) 744-2244. If you would like to dispose of fuel yourself, the closest drop off location is at:
2100 East 7th Street, Oakland, (510) 670-6460
Or contact (800) CLEAN-UP (253-2687) and they will provide more information on how to dispose of bad fuel.