Orange You Glad We Made It
We are now in the orange tier! Thank you all
for following the recommended guidelines
with masking up, social distancing and hand
sanitizing. You all got us to this point.
There is still a long road ahead of us but at
least we can now see light at the end of this
tunnel.
The weather is getting warmer and more and
more stores and restaurants are opening up
for indoor seating and larger capacities.
While we would love nothing more than to
have everyone back in the office again, for
now, we will still limit the amount of people in
the office at one time.
Let us remain diligent and we'll be out of this
sooner than then we know it!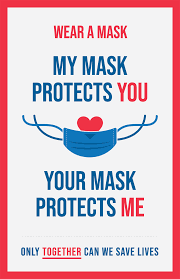 Shop Local!
As you ready your vessel for the season,
keep in mind all the great services you
can get without leaving the marina.
The Grand Marina warehouse is your one
stop shop for everything that you will need
to get you ready. Canvas, sails,
chandlery, paint, cabinetry, The Boatyard,
stainless steel fabrication, blacksmithing,
ornamental glass, ceramics, electronics,
plumbing, tank & bilge cleaning & oil
changes, even an old school sign painter/
gold leafer/glass puller.
Stop by the office and we'll happily give
you contact information.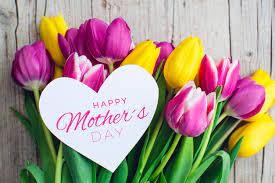 Keeping a Ships Log
A ships log can be used for a number of different
purposes. A log is an excellent place to squirrel
away information on the boat itself; its length,
beam, draft, year built, vertical clearance,
capacities of fuel, water, waste, PHRF ratings if
you race, size and pitch of your prop, wiring,
plumbing and other schematics of your vessel.
Important phone numbers, such as your insurance
company, engine mechanic, rigger & boatyard are
good ideas too.
Ships logs should also have a maintenance section
with a checklist for tasks such as cleaning the
bottom, replacing zincs, changing the oil and oil
filters as well as fuel filters. You could also include
checklists for before getting underway. Examples
might include installing a drain plug, stowing gear,
checking the VHF weather forecast, disconnecting
shore power, check gauges for proper readings,
check current and wind direction, or a reminder to
bring in those fenders.
A ships log should also be able to reconstruct a
course followed during a passage and at sea it will
enable the navigator to calculate dead reckoning
and estimated positions. For navigation purposes,
you can use your log to record way-points and
route numbers or times at certain markers for a
future, accurate reference. Notations on anything
unusual – uncharted shoals, rocks and reefs,
bottom anchoring conditions, even marinas or
restaurants you liked or didn't like – can be useful
when you revisit a location.
When you return from your trip, use the log to
record gauge readings: engine hours, distances
covered, etc. Use another checklist to make sure
your boat is put away properly. This way you won't
forget those all too important things like shutting a
seacock or leaving a battery switch on!
Basic Emergency Preparation
Whether it is an earthquake, terrorist attack or a tsunami,
we should all be able to be self-sufficient for at least three
days. The following items should be stored together for an
emergency and ready for use at all times:
Water – one gallon of drinking water per person and
pet, per day; rotate every 6 months
Food – ready to eat or requiring minimal water, such as:
canned tuna, canned fruit and veggies, canned beans,
raisins, peanut butter, granola bars, canned milk.
Manual can opener
First Aid Kit – two pairs disposable gloves, sterile
dressing, cleansing agent/soap, antibiotic ointment, burn
ointment, adhesive bandages, eye wash, scissors, diarrhea
medication, prescription medications and prescribed
medical supplies
Flashlight
Radio – battery or crank operated (a great Christmas gift
idea, for family or friends)
Batteries
Cash in small denominations
A copy of important documents and phone #'s
Personal hygiene items including toilet paper,
feminine supplies, and soap
Sturdy shoes
Heavy gloves
Warm clothes, a hat and rain gear
A local map
 Essential medications Extra prescription eye glasses,
hearing aid or other vital personal items
 Plastic sheeting, duct tape and utility knife for
covering broken windows
 Blankets or sleeping bag
 Extra keys to your house and vehicle
 Large plastic bags for waste and sanitation
Diapers and other items for babies
Special need items for family members with mobility
issues such as an extra cane or manual wheelchair, in
case there is no power for recharging an electric
wheelchair
For your pets, drinking water, bowls, food, cat litter, an
extra leash and or pet carrier
Recent pictures of your family members and pets
Dust masks