Electrical Fire tips
Tips from Dockmaster Ray:
• Always use a surge protector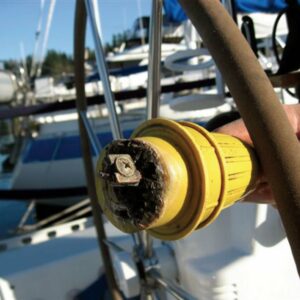 • Know that a basic heater will use at least 15 amps
• Be aware of what you have running
• Don't have everything on at the same time
• Store your cord properly – make sure it is not in the water
Often, the best ways to avoid this from happening is simple maintenance and a little commonsense. We strongly recommend any maintenance, updates or grades be done by a certified marine electrician.
Electrical connections should be checked regularly. A loose connection exposes plugs, outlets and wires to the environment, leading to corrosion, resistance heating and fire, as well as shock hazards. Avoid using extension cords on your boat. Instead, use high quality UL-listed plug strips with a circuit breaker and on/off switch. Double check your electrical system and be sure to use Over Currant and Ground Fault Interruption protected circuits and equipment.
A 30amp/120volt circuit requires a 10 gauge or larger shore power cord. A 50amp/208volt circuit requires a 6 gauge or larger shore power cord. Cord must be marine type, twist locking with no pig tails or extension cords.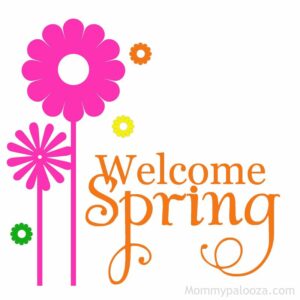 Spring is Here
The weather outside is getting warmer. We are beginning to see more activity around the marina and with opening day right around the corner things will only get busier.
There are a few boats out there that need a good spring cleaning. Be sure to come out, check your boat and give her a good scrubbing. If you would prefer to hire a service, give us a call and we can point you in the right direction.
Marina Matters
A reminder regarding terminating your berth contract and the required notice to vacate. We require a 30 day notice in writing. If you sold your boat, it is your responsibility to make sure the new owners apply or the vessel leaves. The slips are not automatically transferable. The new owner has to apply and go through the approval process. If you have any questions, call us. We can walk you through it.
Secondly, we recently had a report of a suspicious person on the docks and one of our tenants did the right thing and called up to the office to let us know which is exactly what you should do.
If you see someone on the docks that looks like they shouldn't be there polity ask them if they need help or if you don't feel comfortable doing that give us a call and we'll go down there.
Right to pass is subject to owner so be careful who you let in behind you.
Clean Water – Sewage, MSDs and Pump Out
From boatus.com
Onboard sewage management is not a fun thing to think about, but it is a necessary part of your boat's systems. Over the last few years, there has been significant attention in the boating press about onboard heads, marine sanitation devices, portable toilets, and the availability of onshore pump out stations. Here's a quick overview of the issues, as well as the laws relating to this subject.
Why Should I Care?
No one wants to think about settling down in the cockpit after putting the anchor down and glancing out on the water to see floating toilet paper go by. However, if boaters follow existing laws, this won't occur. You can help take care of our harbors and other waters by following the law and making sure that your boat's Marine Sanitation Device (MSD) is working.
The Law:
Federal law says that untreated sewage (even if it's been dosed with a deodorant product) can NOT be discharged in U.S. waters within 3 miles of shore. This means the sewage from a portable toilet or a Type III holding tank can not be discharged unless you are in the ocean more than 3 miles offshore.
You are not required to have a toilet/head on your boat. (In fact, many people choose a portable toilet on their boat.) However, if you do have an installed toilet on your boat, you must have a USCG certified MSD Type I, II, or III holding tank attached to that toilet. Federal law states that if you have a holding tank for untreated waste with a "Y" valve, it must be secured in the closed position while operating in U.S. waters. To adequately secure the device you should remove the valve handle or use a non-releasable wire tie or padlock.
What Can I Do?
Understand the Basics of Boat Pump Out.
When tied up to a dock, use onshore facilities. Encourage guests to take advantage of the onshore restrooms before you set out for a day trip. If your boat has a head, equip it with a USCG approved MSD Type, I, II, or III.
Regularly maintain your MSD and the attached plumbing and install the best hose you can afford to reduce odors. Use Grand Marina's pump out facility which is free to use and available 24/7 for our tenants. Or call any of our approved pump out vendors. Give us a call for information.
Use enzyme deodorizers for holding tanks and portable toilets.
Don't be afraid to talk about the issue. Talk your friends and fellow boaters about how to pump out.
Obey the law – keep untreated sewage out of all coastal and inland waters.