Marina Matters
It has been super windy lately.
If you have not been to the boat in a while, right now is a great time! Come out and do a quick check of all your lines, make sure they are not frayed. Your lines are the only things securing you to the docks.
Check your power cords. Per the manufacturer, these should be replaced every five years.
Check your water hoses for leaks and wear.
We have also seen pigeons nesting in covered cockpits. Check for nests. They can do more damage than you think.
When we notice something needs attention, we will always do our best to contact you directly, but we are not able to call everyone. You should make sure to check on your boat once a month. If you are unable to come out
regularly, we can supply information on our approved maintenance vendors.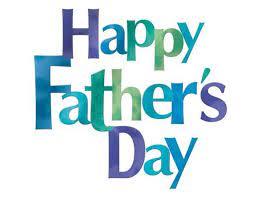 Vessel Safety Checks
EVEN EXPERIENCED BOATERS NEED A VESSEL
SAFETY CHECK!
A Vessel Safety Check (VSC) is performed at your boat − ranging in locations from boat to your
driveway. A vessel safety check usually takes 15 to 30 minutes, depending upon the size of your boat.
What's In it For Me?
Vessels passing safety checks are awarded a U.S. Coast Guard / Auxiliary Decal that informs:
Coast Guard / Auxiliary
Harbor Patrol
Sheriff's & Police other boating law-enforcement &
safety agency's that your boat was in full compliance
with all Federal and State boating laws during a
safety check for that year.
Best of all every Vessel Safety Check is 100% Free
of charge!
What if I Don't Pass?
If your boat does not pass, no citation is issued at that time. Instead, you are provided a written report in
how to correct any discrepancies.
Why Receive a Vessel Safety Check?
Safety! The peace of mind that your boat meets federal safety standards and that in an emergency
you will have the necessary equipment to save lives and summon help.
In many cases boating insurance agencies offer discounts for vessels which undergo a Vessel Safety
Check every year. All decals and safety checks are void December 31st of year they are inspected, they
are also void should the operator /owner fail to maintain the vessels equipment or the vessel itself to
the standard at the time of the safety check.
Call our local USCG AUX Examiners to schedule
your appointment.
Anna Stevens (510) 407-4188
Laurence Boag (530) 514-3169
21th Anniversary Summer Sailstice- Let's ALL go Sailing.
This year Summer Sailstice celebrates its 21st anniversary — 21 consecutive years of worldwide sailing celebrations. Summer Sailstice invites sailors to hoist their sails wherever they are and aboard whatever they sail to showcase the "who, what, where, why and how" of sailing. One weekend in the life of sailing, and a lifetime of sailing in one weekend. Summer Sailstice is the time for all sailors of all sailing styles to celebrate 'together'.
If 2020 taught us anything people know how to celebrate regardless of what the world dishes out. Sailors got out and got the sails up and 2021 is only getting better. Last year we had solo sails, family sails, virtual sails, distanced games, remote controlled sails and so many more creative and unique celebrations of sailing. As the world improves sailors are returning to the water in record numbers. Sailstice events are popping up all over the map, and we can feel the excitement brewing. There is no better time for sailors to get out, raise the sails and SAILebrate sailing with sailors across the globe.
This year's Sailstice falls on the longest Saturday of the year, June 19th, 2021. A day dedicated purely to enjoying life under sail. The goal since the very first Sailstice is simple, get more people sailing throughout the year, by uniting sailors worldwide in one day of sailing. It doesn't matter where you sail or how you sail, just that you SAIL. To join, visit the Summer Sailstice website to post your June 19 sailing plans at www.summersailstice.com. Between now and then, reach out to your club, class and sailing community to start your summer of sailing by celebrating with each other and the world.
The goal is for all to be celebrating on the water under sail. Either way everyone will find a way to celebrate sailing.
EVENT DETAILS:
Who: Sailors and non-sailors worldwide
When: June 19th, 2021
Where: Global (wherever there's wind, water and sails)
How: Register at www.summersailstice.com, add your sailing plans and invite others to join your event. All registered participants are automatically entered into the draw for prizes.
Summer Sailstice actively supports ocean conservation by encouraging support for our environmental partner Sailors for the Sea.
Pandemic Notice: The current global pandemic reminds us all that even the best-laid plans are subject to change. Everyone is encouraged to sign up, plan to participate but adjust plans according to the best health guidelines and requests from officials at the time. Sail Safe. Sail Often.
About Summer Sailstice:
Summer Sailstice is the creation of California based sailing enthusiast, John Arndt. Each year since 2001, sailors from all over the world are invited to sail together on the weekend closest to the northern hemisphere's summer solstice to celebrate the joy, tradition and beauty of sailing. Supported by local and international marine manufacturers, businesses and organizations this global sailing event promotes participation in
sailing as a sport and recreational activity. Put simply, Summer Sailstice was created to unite and demonstrate the diverse world of sailing, and be a lot of fun.
www.summersailstice.com
www.facebook.com/summersailstice
www.instagram.com/summersailstice
www.youtube.com/user/SummerSailstice