We are open!
The chain is gone and the door is open. We will still require you to wear a mask inside the office and restroom building. We will continue to clean and sanitize everything. Grand Marina will continue to do our part and we hope you will too.
Billing
Did you know that you can come up to the office and pay your monthly bill by credit card or debit card. Not only that, but if you choose we can sign you up for auto pay. Simplify your life. Your monthly payments can be automatically deducted from your bank account or credit/debit card. With auto pay, our no fee, recurring payment program, you won't have to worry about due dates or late fees. Your payment is deducted automatically each month.
• Choose from credit/debit card payment options or use a checking or savings account.
• Continue to receive a copy of each month's bill if you prefer.
• Change payment preferences or cancel at any
time! Spend less time worrying about bills and more time where you should be… out on the water.
Paperless Invoicing
An average American creates about 4.5 pounds of trash per day per person per day, and 30% of that is paper. Besides the environmental benefits of using less paper and less energy to transport it all, going paperless will save you time and clutter. Go green with paperless invoicing. Your emailed invoices are just like your printed ones-except you get them faster and more securely. And, by choosing paperless, you opt for a greener way of
life. Still prefer paper? Save your paperless invoices and print them yourself. If you try paperless and decide it's not for you, switch back to paper invoices.
Clean boating Tip
Prevent oily discharge from the bilge. Bilges should be kept as clean as possible. Prevent oily bilge discharges by conducting periodic boat maintenance and regularly inspecting fuel lines, hoses, and gaskets. As a preventive measure and part of our rules and regs, it is important to keep an oil absorbent pad in the bilge.
For more information visit: http://www.dbw.ca.gov/Environmental/CleanGreen/Oil.aspx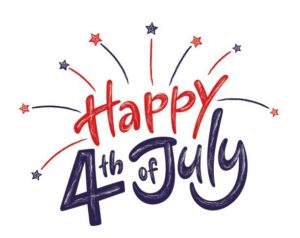 Dock Clean Up
As stated in previous newsletters, we are continually trying to improve the appearance of the marina and we
ask for your help in clearing the clutter. As you know we are now asking all tenants to remove all obstructions from the docks. Bikes, plants, lawn gnomes and anchor chain …everything. The only thing you are allowed to have on your dock fingers are steps, which must not take up more than half of the finger. Dinghies and kayaks are allowed in your slip or in front of your slip but should not use any walkway space. There are two good reasons to clean up our docks. The first and most obvious is, curb appeal. The condition of our marina is a reflection of all of us and we want to keep it as clean as possible. Second, is responsibly. We should all do our best to clear obstructions for safety reasons as well as environmental reasons. If our maintenance guys need to rush to a slip we do not want them tripping over something that should not be there. If anything falls off of the dock and in to the bay, that would be bad too.
Dock Etiquette
As we move in to the summer boating months, the marina gets busy with activity on the weekends. With more tenants on the docks and using their boats, the dock carts get used more. Remember, we have a limited number of carts for our 400 berths. They are not meant to be kept at the slip for more time than it takes to load or unload.
Please return the dock carts to the gate house as soonas you are done using them, in consideration of your neighbors.
Disposing of Contaminated Fuels
Used fuel cannot be disposed of in our used oil container in our recycling center, nor can it be pumped out of a boat at any pump-out station. There are many local services that can be hired to pump out bad fuel, call the marina office and we can provide you with some info. If you would like to dispose of fuel yourself, the closest drop off location is at:
2100 East 7th Street, Oakland, (510) 670-6460
Thurs & Fri – open from 9:00 a.m. to 1:00 p.m.
Saturdays – open from 9:00 a.m. to 11:30 a.m.
Or contact (800) CLEAN-UP (253-2687) and they will provide more information on how to dispose of bad
fuel.
Debris Removal
Sometimes we get calls regarding large floating debris in the water and collecting in slips. If you notice a large item in a slip just tie it to the dock and give us a call so the maintenance guys can go down there and tow it away. Do not attempt to pull it out of the water, tie it up and let us know! It is easier for the guys to haul it away by boat and easier on every ones back.
Party time!
Grand Marina's Annual Tenant Appreciation
Party. September. Date is TBD.
More information to follow.