Information Update
We would like to remind you all that it is
very important that we are able to contact
you, especially in the event of an
emergency with your vessel or at the
marina.
We recently ran in to some issues when
having our palm trees trimmed.
Thankfully we were able to complete the
work without having to tow any vehicles.
If you have changed your address, phone
number or if you have purchased a new
vehicle, please contact the office to provide
us with the new information.
Remember, parking permits are required
when at the marina and we should have
your license plate numbers on file.
Refer A Friend…Receive Credit!
We have noticed that the current trend in boats
sales, the most commonly sold boat size is 36'
and below. So while our smaller slips are full
and our waiting list grows, the Marina currently
has 41' and 43' berths available. If you know
someone who is looking for a berth in this size
range, refer them to the office!
We will have them fill out an application and
get them in a slip ASAP. We'll then credit your
account, the month they move in. Your friend
will receive a credit after being with us for six
months!
Call us today to find out what's available!
Tenant Appreciation Party
PARTY TIME!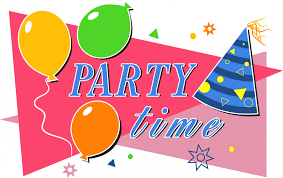 On September 25, from 1pm to 4pm Grand
Marina is hosting a party for you, our awesome
tenants in appreciation for all your support.
Join us for food, drinks and camaraderie as we
celebrate you, and thank you for your continued
patronage.
We will also have raffle drawings for great prizes!
Please be sure to RSVP so we can have a plate
for you.
See you there!
Dock Etiquette – Noise
Secure your halyards! In addition to being
bad manners, the continuous slapping of
lines and hardware against the mast
eventually damages the aluminum finish,
whether it's coated or anodized. If the
clanging is from the halyards, the snap
shackles should be unclipped from the
sails and secured away from the spars
while the boat is at dock. Bungee cords
also work well.
Plastic tarps are not harbor awnings or an
"alternative" to fixing leaks, not to mention
how tarps look. Covers should be made of
canvas, either natural or synthetic. Both
fabrics, when properly tensioned, are
nearly silent in anything less than gale
conditions.
Four Legged Crew Members…
Just a friendly reminder that dogs must be kept
on leashes at all times, whether you are on the
docks or walking around the property. Cats are
not allowed to roam on docks or vessels at any
time. Waste must also be picked up
immediately, and if you are on the dock a quick
hose down is a good idea, too…
Not only is this a leash and waste law, but it
keeps our property beautiful and all the tenants
happy.
Thank you for your cooperation!
The Harbormaster's Office has dog biscuits!
Live-Aboard Policy
Just a reminder, if you do not have legal live-aboard
status at Grand Marina, you may not stay on your
boat for more than three nights in a seven day period.
If you work nights, this rule also applies to sleeping on
your boat during the day. Having legal live-aboard
status means having an executed Live-Aboard
Agreement with the Marina Office.
If you have any questions about the live-aboard
policy, feel free to contact the office.
Nautical Gear For Sale?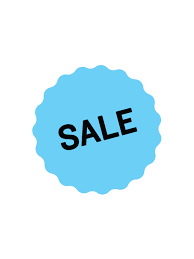 Do you have something for sale that another tenant may be interested in?
E-mail us at marina@grandmarina.com and
include a short description of your boating
related item you are selling, your name, phone
number or e-mail address and we will put it in
the next newsletter if space is available.
We will keep this an on-going option for our
tenants each month.
Dock Etiquette
Boarding steps are an easy way to get on and off your
vessel and many boaters use them rather than
boarding ladders for ease of getting on and off their
vessel. Basic dock etiquette on this issue is to:
• Make sure that your steps are no bigger than ½
the width of the finger dock.
• They should be on the same side as your dock
box. If you have a split dock box, they should not
be on the same side as your boating neighbor
has his/hers.
• And lastly, they should not create a trip hazard or
an obstacle course for someone who steps off a
boat while docking.
There is nothing worse than have a wonderful day out
sailing and ending your trip on a bad note because of
an accident. If you have specific needs that requires
your steps on one side verses the other and it conflicts
with your neighbor, mention it to them next time you
see them. Solutions are usually very easy when
approached in a friendly manner