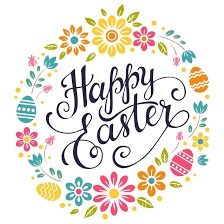 Marina Matters
As I was walking the docks the other day I couldn't help but notice few boats in desperate need of TLC. I know with the cold weather no one wants to come out and wash their boats but unfortunately, the rain isn't going to clean it for you. Since the start of the boating season is right around the corner, make sure to come out and check on your boat. Give it a good scrubbing and make sure to give it some love. If you just do not have the time to come down and do it yourself, and would like a list of approved boat cleaners in the area, give us a call. We will be happy to point you in the right direction.
Marina Etiquette – Vendors April 2021
We have been seeing some workers on the docks that don't have insurance on file with the marina. Please remember that all vendors that work in Grand Marina are required to have a minimum of $1,000,000 liability with Grand Marina listed as additionally insured/interested party.
We had an incident in the past where a vendor left a trail of oil from the boat he was working on to the parking lot. The cost of the clean up was upward of $100k. Had he not been insured, it would have been the responsibility of the boat owner who hired him to cover costs.
I would also like to remind our tenants that if vendors are caught with a key that is checked out to you, we will confiscate the key and your deposit will be forfeited. Also, dock carts are supplied for the use of Grand Marina tenants only. And they are only to be used on Grand Marina property. Vendors are not to use our dock carts. If you see someone that you think should not be using the dock carts, please contact the marina office and we will investigate it further.
Need Some Extra Cash?
Grand Marina has an easy way for you to save some cash! Refer a friend to Grand Marina. It's that easy! Do you miss your neighbors at your old marina? Do you have a friend that is thinking of buying a boat? Bring them our way! If you have some one that you would like to refer to us, have them give us a call. Be sure to tell them to mention you. With our referral promotion you will both be able to save some cash! Based on availability and qualifications. Give us a call beforehand if you have any questions.
Go Green!
Sign up for emailed invoices today for a greener tomorrow. Some of the benefits of emailed invoices include: More time to pay- emailed invoices are often sent and received sooner then regular mailed invoices. Giving you more time till your bill is due on the first. Cut down on clutter- less paper around your house and less paper in your garbage. Never misplace your invoice- less chance of receiving a late fee! Call or email us to sign up today!
Parking Permits Explanations
A reminder to tenants here is the types of parking permits Grand Marina offers, we will recap the definitions here from time to time. And of course you can always call us if you have any questions.
Blue Placard (Non Liveaboard Tenant)
Definition: These passes are for the tenants who do not live-aboard their boats. • Tenants are issued one blue pass that can be used Monday – Sunday throughout the year for up to 3 nights a week. Exception: Tenant may make arrangement with HM office to park more than 3 nights if extended cruising no more than 30 days • Blue placard not permitted to park in yellow reserved spaces.
Pink Placard (Midweek)
Definition: These passes are given out as an additional pass for all tenants.
• The pink pass is good through the middle of the week (Monday – Thursday) in the months of July- September but not on the weekends (Friday – Sunday) in the months October-June the pass can be used all 7 days of the week
• Possible black out days that will be announced depending on high season boating holidays
• Pink placards are not permitted to park in yellow reserved spaces.
Yellow Placard (Resident)
Definition: The yellow passes are for the liveaboard tenants that have a yellow reserved residential parking spot
• Yellow passes are good every day of the year when parked in the yellow reserved spots • Yellow passes receive a storage violation if the vehicle has not moved from the spot for over 72 hours • Yellow placards are not permitted to park other than the assigned yellow reserved space (tenant will lose parking privilege.)
White Placard (Guest)
Definition: For guests of tenants and transient slip guest • Tenant must acquire pass for their guest (first come first serve) • Can be renewed after 72 hours (case by case) • Must be monitored based on how long the tenant was granted the pass (time limit whiteboard) • If not returned, tenant charged a $50 fee, transient charged $50 deposit until returned • Can only check out one guest pass at a time
Lost and Found
The marina office has amassed quite a collection of things in our lost and found box. We have pants (?), jackets, hair dryers, jewelry and of course the regular things like, keys, eye glasses and even cell phones. If you have lost an item in the marina, come up or give us a call to see if someone has turned it in. But seriously, who was partying so hard they lost their pants?